The Ultimate Secret Weapon - the Face & Body Glow Mist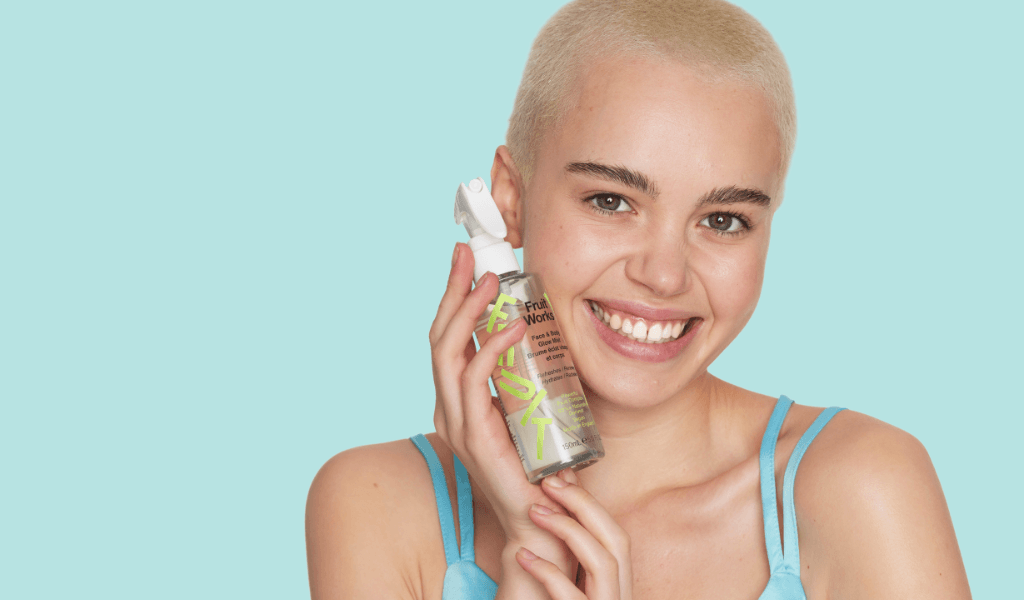 Are you ready to make your skincare routine shine like never before? We're here to tell you about our ultimate secret weapon – the Face & Body Glow Mist! Grab your sunglasses because we're about to light up your world.
Picture this: a magical elixir packed with all the goodness of radiant sunshine, carefully bottled into a sleek and convenient spray. Enriched with ingredients like our Powerful Fruit Complex, Niacinamide, Glycerin, Allantoin and Aloe Vera Gel… basically all the good stuff that will transform dull, thirsty skin into brighter, moisturised, rejuvenated, silky, smooth, dewy skin.
So, why do you need this product in your life?
Glorious Glow Power
Say goodbye to dull, lackluster skin! The Face & Body Glow Mist is specially formulated to shower your skin with a refreshing burst of radiance. One of the key ingredients in the mist is Glycerin which draws water to the surface of the skin to keep it looking and feeling hydrated, whilst Allantoin helps to retain water within the skin cells to leave skin feeling soft and plump.
Multi-Purpose Marvel
You can't use too much of this stuff, it's the perfect compliment to your daily skincare routine for face and body. Use to boost hydration before applying makeup or spritz throughout the day for a subtle, buildable glow.
Nature's Nurturing
At Fruit Works, we believe in harnessing the power of nature. Our Face & Body Glow Mist is infused with Aloe Vera Gel to help moisturise and nourish the skin, and of course our Powerful Fruit Complex which is made up of Bilberry, Sugar Cane, Orange, Lemon, and Sugar Maple Extracts, to help brighten, accelerate skin renewal, and add moisture to your skin!
Bye-Bye, Harsh Chemicals
We've banished harmful chemicals from our glow mist, giving you the confidence to glow naturally without any worries. No parabens, sulfphates, SLS or Silicones here – just pure, glowing goodness!
Easy-Peasy Application
Using the Face & Body Glow Mist is as simple as can be! Just close your eyes, spray a light mist over your face and body, and voila. The fine mist ensures an even application without feeling heavy or sticky – perfect for everyday use.
Magical Fragrance
Did we mention our mist smells like a heavenly tropical escape? Enhanced with essential oils and designed to boost your mood for positive vibes, our fruity, fresh fragrance has top notes of uplifting Kalahari Melon, Mint, and fresh Peach Nectar, so you can be smelling delicious all day long.
So, there you have it – the Face & Body Glow Mist, your one-way ticket to glowing skin bliss. Unleash your radiance and let your light shine because you deserve to glow and slay, all day!