How to Achieve Glowing Skin with our Brightening Face Mask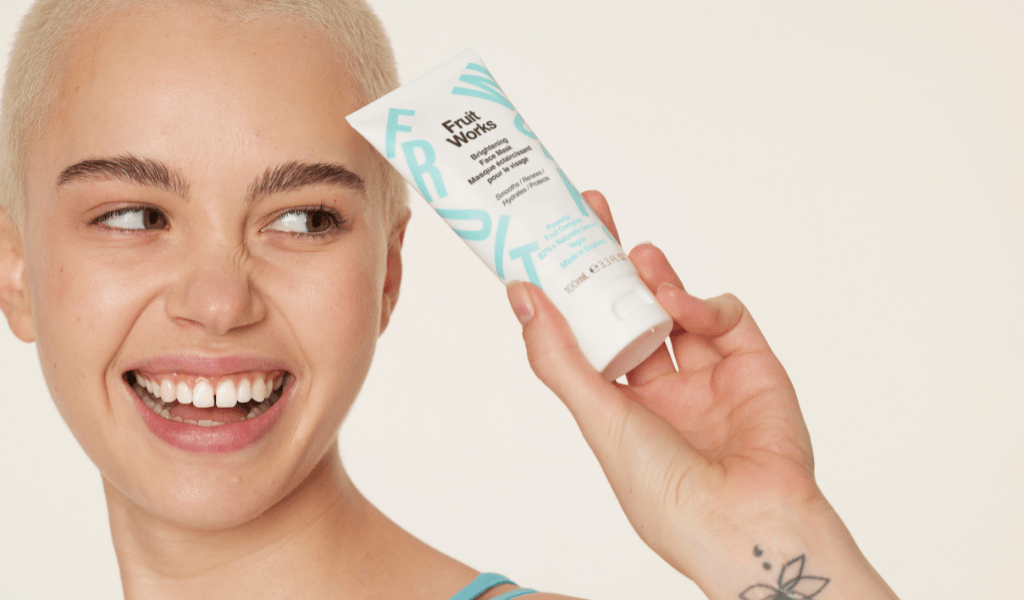 Want to know the secret to achieving a brighter, healthier complexion? Meet our Brightening Face Mask. Developed for all lackluster skin to radiate, smooth, and hydrate, this multitasker encourages cell renewal and ensures skin is left protected.
So, what are the ingredients that will grant you that glow?
Let's break it down for you:
With our combination of Bilberry, Sugar Cane, Orange, Lemon, and Sugar Maple extracts, you'll get the benefits of five natural AHAs: Lactic, Glycolic, Citric, Malic and Tartaric Acids. These powerful ingredients work together to boost skin brightness, accelerate cell renewal, and hydrate your skin for a smoother look. All whilst defending your skin from harmful chemicals and environmental stressors - think of it as your skin's own personal superhero!
Glycerin draws water to the surface of the skin both from the deeper layers of skin and from the atmosphere, helping to keep skin looking and feeling hydrated.
An Olive Oil derived moisturiser offers a nourishing boost to your skin. It helps to revitalize and preserve the skin's natural barrier, resulting in smoother skin.
A Vitamin C derivative is an effective antioxidant and free radical scavenger. It quickly penetrates the skin and is converted into ascorbic acid, which works to even out skin tone. This powerful ingredient also aids in reducing the visibility of blemishes.
Sounds amazing, right?!
Now, the fun part – how to apply the mask!
Start by cleansing your face to remove any make-up or impurities. Then, apply a thin layer to the entire face, avoiding the eye area. Leave the mask to work its magic for 10-20 minutes, then rinse off with water. You can also use this mask on other dry areas such as the neck, chest, hands, knees, elbows, and feet! And for an even more intense treatment, leave the mask on overnight to wake up with brighter, more radiant skin.
We recommend using our Brightening Face Mask once a week for an instant pick me up and the best results!
And if you're feeling extra fruity, why not pair it with our other Fruit Works products? We have a whole range of products that will help you to achieve healthy, glowing skin. Take a look at our other products here. Your complexion will thank you!