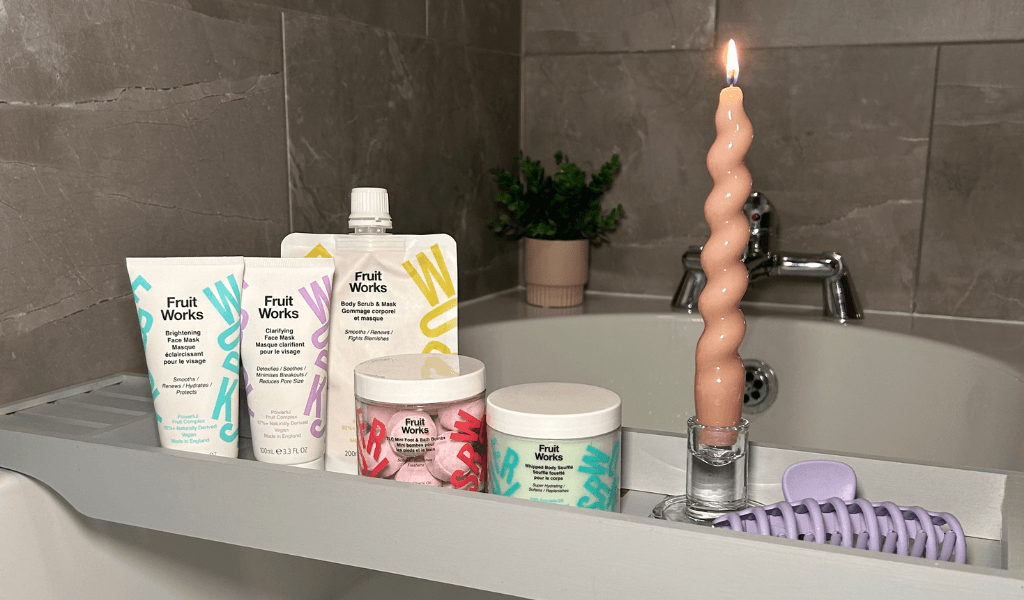 There's nothing better than taking some time for self-care and having a warm, relaxing bath. We want to celebrate the ultimate bath because today it's International Bath Day! In this blog post, we're going to spill the bubbles on how to run the perfect bath for peak chill vibes.
1. Create a Mood
Creating the right mood is key for an epic experience. Dim the lights, light some scented candles, and turn on your favourite chill playlist or podcast, maybe even bring a book in if that's your thing. Don't forget to get out a fluffy towel to wrap yourself up in afterwards. 
2. Not Too Hot
For the best baths, we need the water temperature to be just right. You don't want it too hot to handle, or too cold to enjoy. Aim for that cosy warmth that'll relax your muscles and help you switch off.
3. Bath-Time Snacks
What's a self-care bath without some snacks, right? Grab something to munch on and a drink of choice to stay hydrated in that heat.
4. Add a little bit of... 'Spice'
Make your bath a bit extra. Get your hands on our TLC Mini Foot & Bath Bombs and watch the magic happen. Pop one or two into the water, and voila! Fizzing goodness, delightful scents, and Cherry Oil infused nourishment will transform your bath into a sensory paradise. Your skin will thank you for this fruity explosion of TLC!
5. Switch Off + Reset
Now, it's time to switch off and let go of all your worries. Sink into this bathing utopia you've created, close your eyes, and take some deep breaths. You can use this time to meditate, or whatever you feel like - it's your time to relax and reset.
6. Up Your Bath Game
Why not kick it up a notch? While you're soaking away, give your skin some extra love with our Body Scrub & Mask. Slather on that creamy goodness, let it work its magic, and then rinse off for silky-smooth skin. Use our Bath & Shower Body Jelly to cleanse the skin and leave you feeling all kinds of sweet. Oh, and don't forget about your locks! Treat your hair to a little TLC with our Hair Boost. Let it do its thing while you enjoy your bath and reveal super soft and shiny hair.
Remember, running the perfect bath is all about creating an experience that you vibe with. So, go ahead and treat yourself to some "me-time" because, hey, it's International Bath Day! Get ready to splash, relax, and unleash the power of the almighty bath.