Unlock the Power of Multi-Use Masks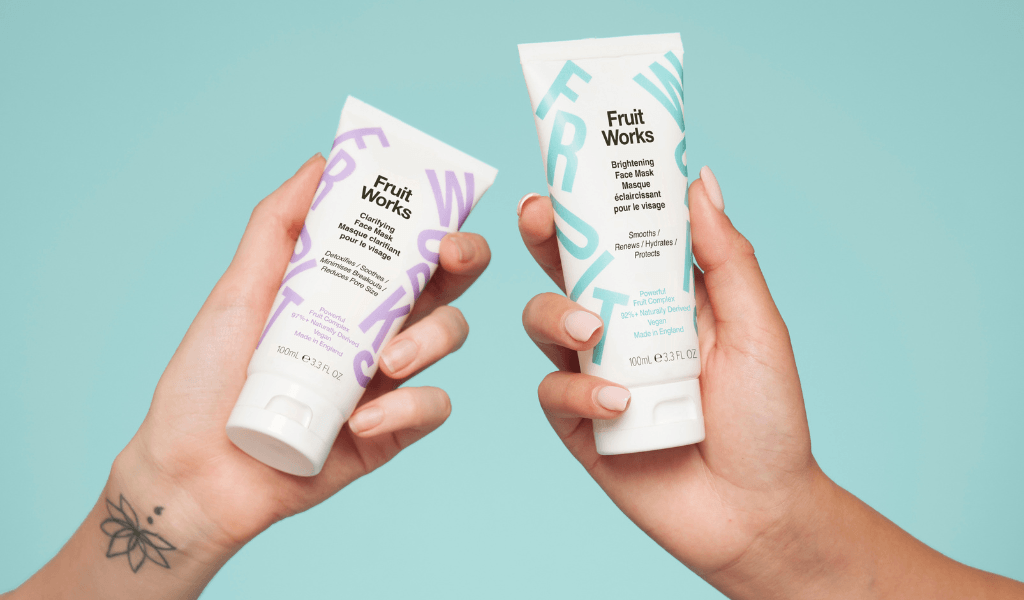 We all know that skincare masks work wonders for the skin. But did you know they can be used for more than just your face? Fruit Works has some superhero products that go beyond your average mask, giving you lots of options to try.
Say goodbye to clogged pores and hello to a clearer, more radiant complexion with our Clarifying Face Mask. This mask dives deep into your skin, banishing excess oil and detoxifying inflamed blemishes. It even shrinks those pesky pores and draws out all the gunk. Packed with skin-loving ingredients like Niacinamide + our Powerful Fruit Complex, it's like a superhero for your skin.
And hey, it's not just for your face! You can use it on other blemish-prone areas like your back and chest.
Use it 1-2 times a week, kick back for 10-20 minutes, and rinse away those bad vibes.
Is your skin feeling a bit lacklustre and in need of a serious pick-me-up? Our Brightening Face Mask is here to save the day! It's like a burst of radiance, smoothness + hydration all in one. Containing ingredients like Glycerin; which draws water to the surface of the skin, helping it to look + feel hydrated, Olive Oil; which restores + maintains the integrity of the skin barrier to leave skin smooth, and Vitamin C; which is a powerful antioxidant to help even skin tone + reduce appearance of blemishes. This hero product is like a sunshine-infused cocktail for your skin! 
And guess what? You can spread the love beyond your face! Dry areas like your neck, chest, hands, knees, elbows + feet can all benefit from this glow booster. For an extra intense treatment, slather it on before bed, get your beauty sleep, and wake up with a supercharged glow.
Use this mask weekly in the evening after cleansing + allow to work for 10-20 minutes before rinsing.
Have combination skin? Use both the Clarifying + Brightening Face Masks at the same time, applying each to the areas of your skin that need clarifying or brightening.
Get ready for the ultimate pampering experience! Our Body Scrub & Mask is a total game-changer. We mean, it's a mask + a scrub rolled into one fabulous product! Ready to say goodbye to rough, blemish-ridden skin? The exfoliating power of Pumice Powder removes dead skin cells like a boss, leaving your skin smooth and ready to take on the world. Shea Butter swoops in to restore flexibility and elasticity, while Papaya Seed Oil nourishes and soothes. 
Want a quick and intense scrub? Use it on dry skin pre-shower. Need a gentler touch? Massage it into damp skin during your shower. And if you're in the mood for some serious glow restoration, leave it on for an extra boost. Scrub, focus on those areas that need extra love + get ready to reveal your skin's hidden superpowers! 
Want to give our masks a try? Our Head to Toe Treatment Wheel is a collection of our targeted treatments for the entire body. It has everything you need help you feel pampered, prepped + rejuvenated when you need it most.