Self Care Tips for Managing Stress with Fruit Works + Ditch the Label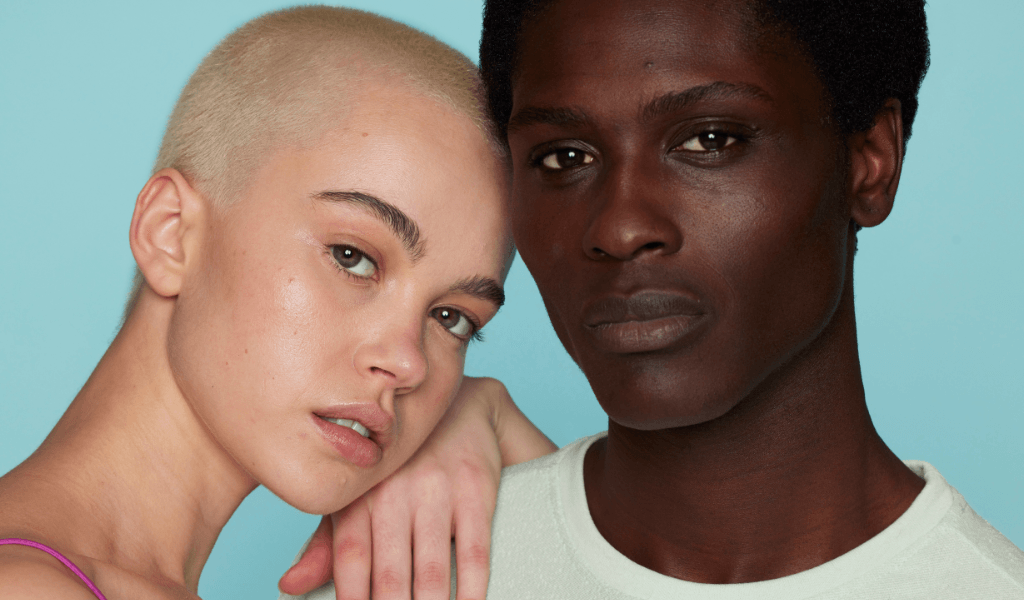 Anxiety is defined as 'a feeling of stress, panic or fear that can affect your everyday life physically and psychologically. It is something we will all experience at times and is a natural, human feeling to have. But it can become a mental health problem if it impacts your ability to live your life fully as you want to. By focusing on anxiety as the theme for this year's Mental Health Awareness Week, we want to increase awareness and the understanding of anxiety, as well as help people realise they are not alone.
We recently spoke about our partnership with Ditch the Label, a global charity helping young people aged 12-25 navigate the issues affecting them the most, who we are proud to donate 1% of our profits from our range to. Ditch the Label found that 42% of young people have experienced anxiety and 33% of young people never talk about their mental health.
It shocks us to know that nearly a third of Gen Zs would rate their overall mental health as 'bad'.
Managing Stress Tips
In collaboration with Ditch the Label, we have put together a list of tips for navigating stress which is a factor that can contribute to anxiety: 
Open Up About Mental Health
No one should suffer in silence, and speaking to someone you trust can be a massive step in our journey of receiving support we might be needing. By speaking to a trusted friend, family member, work colleague, teacher, or therapist, we can take control of those anxious thoughts in our minds, by getting them out in the open and accessing the support we all deserve. Ditch the Label understands the importance of speaking about our mental health and wellbeing, and their trained support mentors and therapists are here to help anyone aged 12-25 experiencing challenges around mental health. Or why not join their Internet Safe Space, where you can connect with and get support from other young people? 
       2. Meditation
Taking time to relax and rest is a great way to unwind. You can use visualisation exercises through guided meditation or come up with your own. Breathing exercises are also a great form of meditation. Take a moment right now and watch this circle. As the circle gets bigger, breathe in, and as it gets smaller, breathe out. Repeat three times.
       3. Mindfulness
Mindfulness is all about grounding you in space and allowing your brain a bit of a break by making you focus on another activity. Mindfulness might be in the form of shading in your adult colouring book (we recommend a fruity one), or by noticing the feeling of your feet on the ground whilst you're taking a walk. Why not try a new activity like gardening? You could plant some fruit seeds and watch them blossom into juicy goodness. Mindfulness comes in many different forms so explore which ones are good for you! 
      4. Self-Care
Like mindfulness, self-care also comes in many shapes and sizes - and it's important that we all find ways to take care of ourselves. Take a moment for yourself and have a chilled-out bath with our TLC Mini Foot & Bath Bombs, go for a long walk in the sunshine, or relax with one of our Face Masks. 
     5. Sleep Hygiene
Getting a good night's sleep can seem to make a lot of stress melt away. Making sure you have a good routine before bed not only makes sure this is more likely but gets you relaxed and more in-tune with the day. Try a warm bath or shower using our Bath & Shower Body Jelly and Body Glow Hydrator to moisturise. Why not use our Multi Balm to give yourself a hand massage to unwind? Then get in bed and make sure there are no devices near you so you can catch some high quality ZZZs.
Will you be trying any of these tips? 
For more help, support + resources from Ditch the Label, visit their website here. 
Ditch the Label
Ditch the Label is a global charity supporting and empowering young people aged 12-25 to navigate the issues affecting them the most; from mental health and bullying to identity and relationships, and everything in between.
Whether it's through creating an internet safe space where young people can connect and access free 1:1 support from trained therapists on their online community platform, or empowering young voices through their advice and content, Ditch the Label makes sure all topics and issues facing Gen Z are heard.